The Deterra® Drug Deactivation and Disposal System is the only safe medication disposal system that permanently and irreversibly deactivates, destroys and disposes of over-the-counter and prescription medications, rendering them non-retrievable for all practical purposes.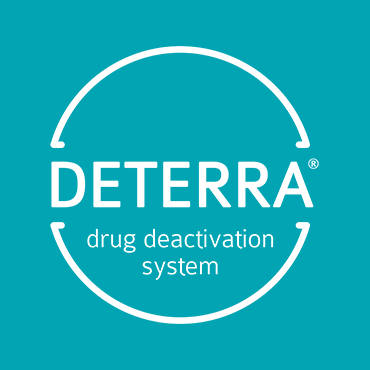 Deterra bags are also safer for the environment, using plant-based packaging and preventing harmful medications from contaminating landfills and water systems.
The patented three-step process is powered by proprietary organic activated carbon and works on many drug forms such as pills, patches, liquids, creams, and films*.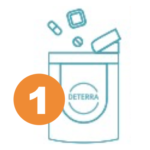 Tear open pouch.
Do not remove inner pod(s).
Place unused medications inside.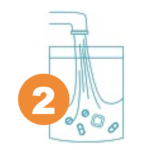 Fill pouch halfway with warm water and wait 30 seconds. Some foaming may occur.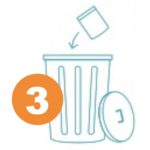 Seal pouch tightly,
gently shake and dispose
of in normal trash.
* To deactivate and dispose of transdermal patches, attach the sticky side of the patch to facial tissue and insert it into Deterra Pouch.
Why are we doing this project?
There is an imminent need for an at-home deactivation and disposal option that works. Addiction to prescription painkillers often starts in the home medicine cabinet, which is easily accessed by family members and targeted by burglars seeking drugs to use or sell.
According to the CDC, 142 million opioid prescriptions were dispensed in the U.S. in 2020. Yet research shows that up to 70% of opioids prescribed for post-surgical use are leftover and unused.
The Portland community continues to struggle with opioid addiction and use. This is a proactive and preventive measure that families can take to address this issue.
What if I have more medications that fit in this bag?
Ask staff at your school if you can have additional bags.
You can attend a National Drug Take Back day, each year in April and October. 
Use a medication drop boxes, for a list of year round disposal locations, click here. 
When these resources are not easily accessible there are still viable disposal options that can be done at home. 
Depending on the type of medication you may be able to flush medications down the toilet, or use your household trash. Check with your doctor on the best way to get rid of your medication.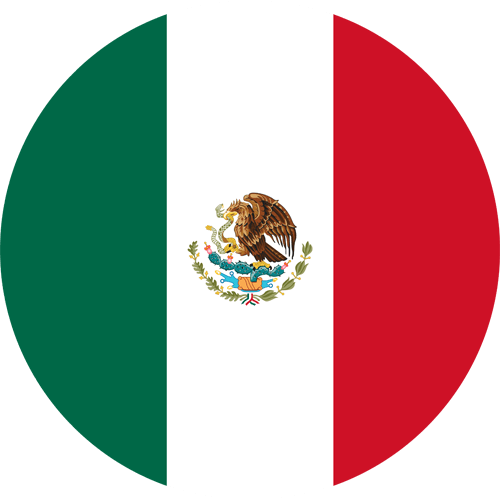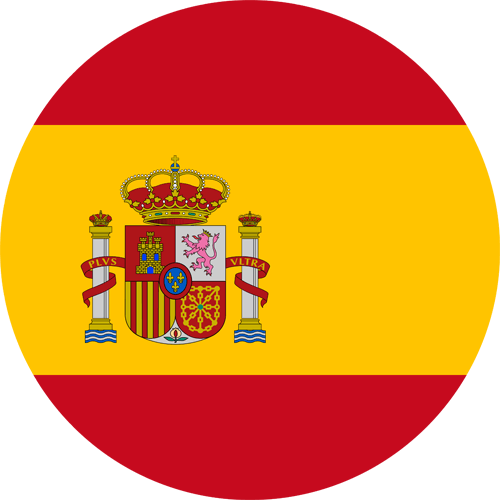 El sistema de desactivación y eliminación de medicamentos Deterra® es el único sistema seguro de eliminación de medicamentos que desactiva, destruye y elimina de forma permanente e irreversible los medicamentos de venta libre y con receta, lo que los convierte en irrecuperables a todos los efectos prácticos. Además, es más seguro para el medioambiente, ya que utiliza envases de origen vegetal y evita que los medicamentos nocivos contaminen los vertederos y los sistemas de agua.
El proceso patentado de tres pasos se ejecuta mediante un carbón activado, orgánico y registrado, y funciona en muchas formas de medicamentos como píldoras, parches, líquidos, cremas y láminas*.
1. Abra la bolsa y no retire las cápsulas interiores. Coloque los medicamentos no utilizados en el interior.
2. Llene la bolsa hasta la mitad con agua caliente y espere 30 segundos para que salga el aire. Puede producirse un poco de espuma.
3. Cierre bien la bolsa, agítela suavemente y tírela a la basura común.
* Para desactivar y desechar los parches transdérmicos, pegue el lado adhesivo del parche a un pañuelo facial e introdúzcalo en la bolsa Deterra.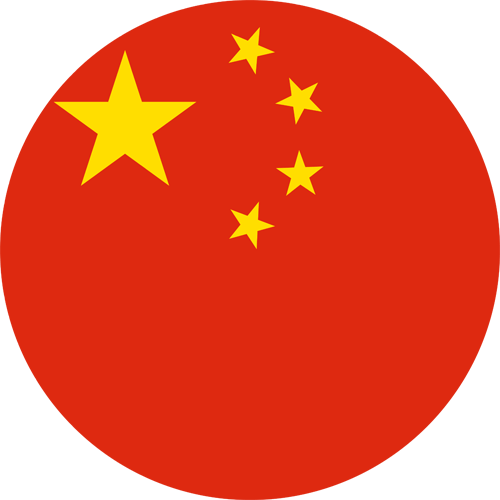 Deterra 使用说明:
这个袋子可以用来销毁不需要或未使用的药物,这有助于防止药物滥用。 这个袋子可以销毁和处理非处方药和处方药。 它对环境也更安全,使用植物性包装,防止有害药物污染垃圾填埋场和水系统。
它将对许多不同形状的药物都起作用,如药片、药贴、液体、药膏和薄膜。
1) 撕开袋子–不要取出内袋。将未使用的药物放到里面。
2) 用温水将袋子装满一半,等待30秒让空气释放空气。 可能会产生一些泡沫。
3) 将袋子密封好,轻轻摇晃,然后放入普通垃圾桶中。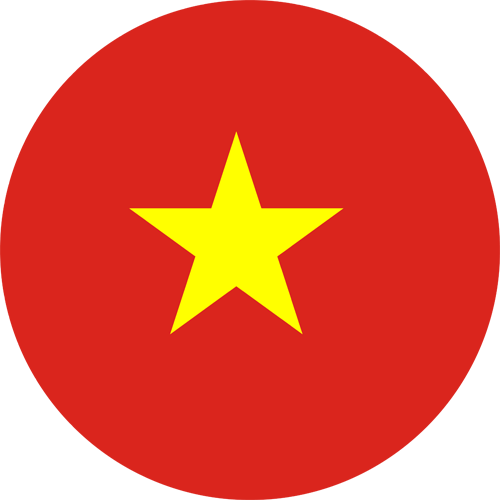 Hướng dẫn sử dụng Deterra:
Túi này có thể được dùng để tiêu hủy các loại thuốc không muốn dùng đến hoặc không sử dụng và điều này giúp ngăn ngừa việc lạm dụng thuốc. Túi này sẽ tiêu hủy và vứt bỏ các thuốc kê đơn và thuốc không kê đơn. Nó cũng an toàn hơn cho môi trường và sử dụng bao bì làm từ thực vật, đồng thời ngăn ngừa các loại thuốc độc hại làm ô nhiễm các bãi rác chôn lấp và hệ thống nước.
Túi sử dụng cho nhiều dạng thuốc như thuốc viên, miếng dán, chất lỏng, dạng kem, dạng viên nhộng.
1) Mở túi ra − giữ nguyên những gì ở bên trong. Đặt thuốc không sử dụng vào bên trong túi này.
2) Đổ nước ấm vào khoảng phân nửa túi và đợi 30 giây để không khí thoát ra. Có thể thấy sủi bọt.
3) Đóng chặt túi lại, lắc nhẹ và bỏ vào thùng rác thông thường.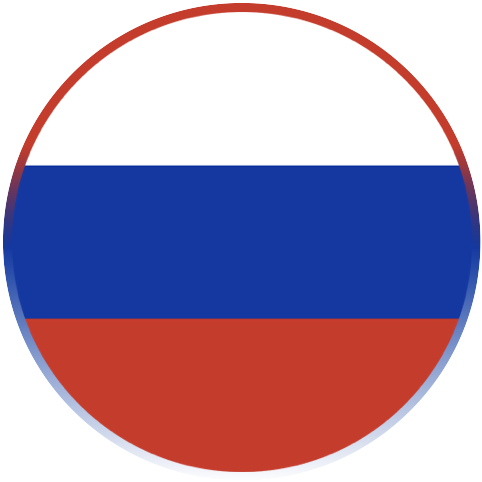 Инструкции по использованию мешочка «Deterra»
Этот мешочек можно использовать для уничтожения нежелательных или неиспользованных лекарств, что помогает предотвратить злоупотребление наркотиками. В мешочке уничтожаются и утилизируются безрецептурные и рецептурные лекарства. Он безопаснее для окружающей среды, так как для его приготовления используется упаковка на растительной основе. Кроме этого, использование мешочка предотвращает загрязнение свалок и систем водоснабжения вредными лекарствами.
Мешочек можно использовать для многих лекарств (таблетки, пластыри, жидкости, кремы и пленки).
1) Разорвите мешочек – не вынимайте капсулы, находящиеся внутри. Поместите неиспользованные лекарства внутрь.
2) Наполните мешочек наполовину теплой водой и подождите 30 секунд, пока не выйдет воздух. Может возникнуть некоторое пенообразование.
3) Плотно закройте мешочек, аккуратно встряхните и выбросьте в обычное мусорное ведро.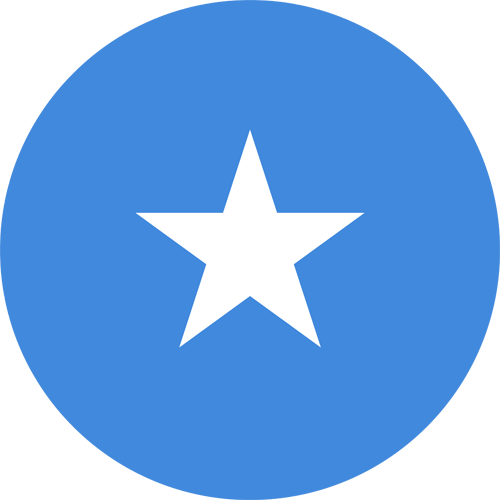 Tilmaamaha Deterra:
Kiishkan waxaa loo isticmaali karaa in lagu burburiyo daawooyinka aanad rabin ama aanad isticmaaleyn si looga hortago in dawooyinka daroogo ahaan si khaldan loo isticmaalo. Kiishku wuxuu burburin doonaa iyada oo meesha ka saarayso daawooyinka dhakhaatiirku bukaankooda u qoraan iyo kuwa laga soo iibsado farmasiiyada. Waxay sidoo kale ka badbaadineysaa deegaanka iyada oo aad isticmaalayso baakado laga sameeyey dhir sidii ay uga hortagi lahayd daawooyinka wasakhaysan marka lagu duugo meelaha dhulka hoostiisa ee qashinka loogu talagay iyo biyo mareenada.
Waxaa loo isticmaali karaa noocyo fara badan oo daawooyinka ah sida, kiniinyada,balastarada la isku dhejiyo, dareerayaasha, kiriimyada la is mariyo iyo filimada.
1) Fur baqshada adiga oo jeexaya- hana ka saarin waxa yar ee gudaha kaga jira. Waxaad ku ridaa gudaha daawooyinka aan la isticmaalin.
2) Baqshada waxaad ka buuxisaa nus biyo diiran ah, ka dibna waxaad sugtaa ilaa 30 ilbiriqsi inta ay hawada ku jiraa ka baxayso. Waxaa suurtagal ah inay xunbeeyaan qaar ka mid daawooyinku.
3) Si adag u xir baqshada,si tartiib ah u rux ka dibna waxaad ku tuurtaa haanta qashinka ee caadiga loo isticmaalo.